"Want to finally get clear on exactly what you want … then create an action plan to get it — FAST!"
Dear Friend,



Do you sometimes wake up at 3AM feeling restless… wondering how your life has ended up how it is today?
Hello there. My name is Jill Ammon-Wexler. I'm a doctor of psychology, pioneer mind power researcher, and the personal mentor to a long list of wonderful people from around the world.
Lately I've found that many of the folks I work with have a common challenge — figuring out how to create personal meaning and a level of satisfaction in today's challenging world.
What's the answer?
Here's the story of two men I know…
As young men, they both went to the same university. Both majored in business, and both also married their college sweethearts and had two kids. But today one of them is the President of his own successful Real Estate development company … and the other is a salesman making only 26% of what the other fellow makes.
Why is this so?
Because one of them (can you guess which one) took the time years ago to sit down for a weekend and decide exactly what he really wanted — then created a believable plan to achieve it. The other man (you know who) just sort of "took life as it came" – and got just what he failed to plan for – an OK, but not too fulfilling, life. That would be OK if he was happy. But he kept waking up at 3AM wondering…
Life DOES have a way of giving us exactly what we ask for!
"The true secret to success starts with a decision what you really want in your life???"
"Why Do Most People
Never Achieve Their Goals?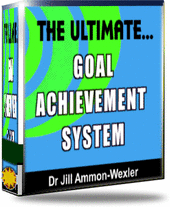 If you are NOT getting what you want in your life … it's NOT your fault. It's sad that we are not not taught these methods in school!
Goal-setting alone will NEVER get you where you want to go! That's why so many serious goal setters NEVER achieve their goals … and never will!
There's an old fallacy about goal setting. The claim is if you write your goals down and review them often enough — you're guaranteed success. But REAL achievers will tell you goal-setting alone will NEVER get you to your goal. Period!
The Ultimate Goal
Achievement System
"ALL NEW easy-to-use system — just answer the questions to create your own success action plan. IT'S EASY, BUT AMAZINGLY POWERFUL!"

Four Things You NEED To Know…

There are FOUR common reasons most people fail to achieve their goals!
They have NOT clearly decided exactly what they want!
They have set a goal they have no true passion for. This makes it very easy to give up after tthe first bump in the road.
They lack the practical knowledge of how to create a truly achievable action plan. (Unfortunately, this isn't even taught in business colleges!)
They have failed too many times in the past, so they never truly totally committed to their new goals!
"Why is This Goal
System So Powerful?"
"Unlike dry "theory" books — this practical system gives you step-by-step guidance and fill-in-the-blanks questions. You end up with a complete goal action plan! You'll love how this moves you forward."
You'll take the steps to clarify exactly what it is you want… and then develop a realistic plan of action to get it!
This powerful "true-to-yourself" method will position you where you want to be faster, and with much less wasted effort … because you will finally have a truly achievable goal plan that fits who YOU are!
"The missing link that shows you to actually
REACH YOUR GOALS!"
"You'll Take Immediate Action…"
"An insightful Goal Setting and Achievement guide!"
This 60-page book written in a non-technical, easy-to-understand style … and includes a complete fill-in-the-blanks live workbook. An evening with this insightful system can literally change your life.
"This method WILL work for you."
It doesn't matter if you're a teenager or a retiree … a student or a business person … an artist or engineer … a writer or a dentist … a working mom or a network marketer … an internet entrepreneur or a corporate executive. This will get you on track to finally ACHIEVE YOUR GOALS!
"And it won't cost you hundreds of dollars!"
This system is priced to be affordable around the world!


"The Benefits Are Truly Immediate & Long-Lasting"
Wonder just how YOU will benefit from the ULTIMATE GOAL ACHIEVEMENT SYSTEM??
Get crystal clear about exactly what you want. The biggest reason many people never get ahead is they have no idea of what they want. You will literally "fill in the blanks" — and amaze yourself with your new found clarity of purpose and meaning!
Set achievable goals that are right for you. Setting goals that do not fit your passions never works. You will take some amazingly simple steps to develop clarity about what you REALLY WANT .. and how to go after it!
Eliminate personal roadblocks to success. Once you tap into your true passion, roadblocks seem to melt, and momentary discouragements become just that — momentary!
Begin to manage projects like a pro. Learn and practice a simple method of manageing the biggest goal project like a pro. This method is used in major corporations, but is here scaled down to a "piece of cake" method.
Create an unstoppable belief system. Setting a goal based on your true passions (and creating a believable step-by-step goal plan to achieve it) is amazingly empowering!
Bounce back easily from setbacks or challenges. Once you truly know what you want, you'll tap into your passion. And passion is literally THE unstoppable force.
Overcome fear of failure, doubt, or limiting beliefs. Limiting beliefs, fear of failure and personal doubts often come from one thing — setting a goal you do not truly believe in. This is one problem you will never again have to deal with.
Reprogram your mind with proven-effective goal-success instructions. You'll learn a simple method of getting and keeping yourself on track.
"What's the true value of this goal achievement system?"
But don't let the reasonable price fool you!"THE ULTIMATE GOAL ACHIEVEMENT SYSTEM"is far more powerful than those "complete goal setting programs" costing hundreds, and even thousands, of dollars…It may seem "simple" — but it works! And unlike all those expensive "theory books" — it takes you by the hand step-by-step through exactly HOW to decide what you want, then guides your development of an achievable LIVE plan of action to get it!


Use This Empowering System For 60 Days…At Zero Risk

Take 60 days to prove you have learned something truly valuable about how to achieve your goals! Then if you're not satisfied … just let us know. We'll immediately give you a 100% refund!
I, Dr Jill Ammon-Wexler, personally extend this guarantee to you! I want you to get the benefits of this brain-smart approach to personal empowerment with minimal risk. You see, I know from over 35 years of experience that it WILL produce the results you desire … if you just commit to do the work!Go ahead and purchase my goal system. If you become dissatisfied at any time within 60 days of ordering, just contact us immediately and we will refund your entire purchase price.

TAKE ACTION NOW!

Go to work creating your ideal lifestyle — NOW!

YES! I want the benefits of the ULTIMATE GOAL ACHIEVEMENT SYSTEM and The "Smart Goals Guide." You'll receive a FREE copy of a short but powerful guide to setting up a SMART goal — one that is truly achievable.
I want to order my copy of this NOW!
I understand the price is only $29.95.
 Shopping on our site is safe!
CLICK HERE TO PURCHASE
Privacy: We will not disclose your name or email
address to anyone else. We respect your privacy!
Your copy of the ULTIMATE GOAL ACHIEVEMENT SYSTEM will be delivered right to your e-mail address in Adobe Acrobat PDF (works on all computers). And you can use it on your screen … or print it on your printer. Enjoy!P.S. Investing in yourself is a direct investment in your business. As such, it is usually totally tax deductible! If in doubt, ask your accountant or financial adivisor.
Here's some info about the author… just in case you're curious!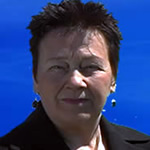 Dr Jill Ammon-Wexler has been part of the personal discovery and self-development world for over thirty-five years. She did herundergraduate work in psychology and Pre-Med, and both her masters and doctoral work in psychology.
She is the author of over 20 books, and also a pioneer brainwave trainer and mind/brain researcher. She was one of the first to introduce brainwave training to the corporate world
Dr. Jill's client list over the years has included, GTE, IBM, Apple … and a long list of competitive athletes, performing artists, Hollywood personalities, and even some political figures. But she has also personally worked with a long list of "ordinary" people who have become extraordinary achievers.
In more personal terms — she is a life adventurer with a passion for growth and change. She is also a cat lover who does not hate dogs, and an intense and totally dedicated lover of nature.