NEW! Only 10 minutes a day to learn to focus your mind like a laser beam.
"Regardless of Your IQ...You're
Only As Smart As Your Ability
to Focus Your Brain!"
Dear Friend,
What if I absolutely GUARANTEE that in less than 30 days … you can possess a power most people struggle a LIFETIME trying to build? In only 10-minutes a day!
My name is Dr. Jill Ammon-Wexler. I'm a doctor of psychology, brain/mind researcher, and among the first to introduce mind power training to the corporate world. 
What I'm about to share with you is a breakthrough system that will take your personal life and your career to the highest level possible.
"The FIRST personal empowerment program I've seen that is actually do-able. Your 'Power of Focus' program was just what you said… easy to use, powerful, and with amazing fast results…I finished a project I've struggled with for over a year in only two weeks of focused effort."

Ms. Rosa Williams, Senior Executive, Medix, NYC
"Rapidly Turn On Your




TRUE

Mental Potential!"
Scientists claim we use only a very small portion of our true mental potential. As a pioneer brain/mind researcher, I have to agree.
But what if I told you there's a way to literally throw a switch, re-program your brain, and turn on your TRUE mental power … FAST!
FURTHERMORE — you can accomplish that in only 10 minutes a day. No long ebooks or endless courses. No expensive seminars. Just ten minutes a day of focused practice.
I'm talking about a program that will enable you to literally "turn on" your full mind power and hidden talents – supercharging your success in business, personal relationships, sports pursuits … every aspect of your life – WITH FAR LESS EFFORT!
That's what I delivered to GTE and Apple and IBM and all those folks who came through my professional California clinic – and that's what YOU are going to get with THE POWER OF FOCUS.
"Create For Busy,
Success-Oriented People"
THE POWER OF FOCUS is a combined audio/written self-mentoring program created for self-motivated people like yourself. It specifically refines the mental skill at the very core of success — the ability to focus your brain.
Each week for 4 weeks you'll receive a new Insight Package designed to refine and build your power to focus your amazing 3-pound brain. Once a week you'll spend about 30 minutes of focused time on your Insight Package – then only 10 minutes a day throughout the week on your focus exercises.
The experience is like turning on a light bulb in a dark room. You can't even begin to imagine how a laser focused mind feels … until you experience it for yourself!
"As a highly motivated MLM leader I'm always on the look-out for methods to help build my leaders. I handed out download links for your 'Power of Focus' program in my last meeting…It really works. Four of my down-line managers are producing like never before!"

Marie Baldwin, Double Diamond, Chicago, Il
Actually, since you are obviously a self-motivated person, THE POWER OF FOCUS is your secret key to re-programming your thoughts and attitudes … and from there virtually changing your entire life … remarkably FAST!
Amazing Results
IN ONLY DAYS."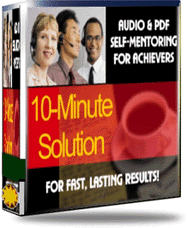 The POWER OF FOCUS program has the ability to help you achieve genius level mental focus … FAST, AND WITH MINIMAL EFFORT.

Countless scientific research studies have demonstrated the power of learning based on my S.N.A.P. (Substitute Neural Association Programming) type methods. We all learn and remember small packages of information best. And when that information is delivered using a combination of brain-smart S.N.A.P. audio, visual and tactile methods … you get a home run!
Allow me to tell you EXACTLY how you can use the POWER OF FOCUS to IMPROVE YOUR LIFE … TODAY … WITH MINIMAL EFFORT!
"Your
Benefits

Will
Appear Very Fast"
From the VERY FIRST DAY you'll begin to experience new levels of mental clarity and exciting new ways of thinking that are guaranteed to AMAZE you.
You'll Begin to Experience …
Calm Mental Focus – Enjoy the exhilarating experience of being totally focused and on target with your goals.
Your TRUE Mind Power – This is powerful mental re-programming at its best. Not only does the underlying method work, but it is presented so simply that you'll immediately "get the point." You will discover an amazingly simple way to eliminate painful old memories, and remove the negative messages from your brain.
Astounding Results – The S.N.A.P. methods behind the POWER OF FOCUS are built around proven achievement-producing techniques. You WILL achieve your goal … in only 10 minutes a day.
"Hello again Dr Jill. I am an old fan of your S.N.A.P. methods from Silicon Valley, and have attended three of your seminars. I am so glad this is now available on the web (and) I am putting my management team on the program."

Charlie Brook, CEO San Jose, California
"Takes Your Natural IQ..
A

Quantum Leap Forward

!"
When I first pioneered my early versions of the S.N.A.P. (Substitute Neural Association Program) in the '80s, I wanted to do it in a way that achievement-oriented people could get what they want … fast.

I discovered that if I focused my training on only one specific topic at a time, and designed simple brain-smart S.N.A.P. exercises people could do in only a few minutes a day … THE RESULTS STICK! Now after over 35 years of refining my S.N.A.P. methods, I am happy to announce that...
The POWER OF FOCUS PROGRAM creates truly lasting powerful
results by reprogramming your innermost mind…and does so
with only 10 minutes a day of VERY EASY self-directed efforts
"I am just out of B school with big dreams. The 'Power of Focus' program got me on a great roll and into a really promising position."

Peter Amour Chicago, Il
Here's What
You're Getting
This is a proven-effective way for self-motivated people like yourself to get your life on track, with no wasted time and minimal effort.
Here's what you get with the POWER OF FOCUS:

A Complete Training Package
You're getting the complete 4-week package, delivered once a week over four weeks.FREE

Motivational Support Four weeks of email support directly from the developer of The POWER OF FOCUS — brain/mind researcher Dr. Jill Ammon-Wexler. (A $100 value — FREE)

Valuable FREE Bonus A downloadable MP3 — a special, very unique re-programming tool created by Dr Jill Ammon-Wexler. People have paid $39.95 for this. So as not to distract you, you will receive this download at the very end of your month-long program. We want to help you stay focused and on track! (A $39.95 value — FREE)

I, Dr Jill Ammon-Wexler, personally extend this guarantee to you! I want you to get the benefits of this brain-smart approach to personal empowerment with minimal risk. You see, I know from over 35 years of clinical experience that it will produce the results you desire … if you just commit to do the work!
Go ahead and purchase the POWER OF FOCUS program. If you become dissatisfied at any time within 30 days of ordering your program, contact us immediately and we will refund your entire purchase price.
And At A

Special Discount!
The regular sprice for the POWER OF FOCUS 4-week self-mentoring program is However as part of our commitment to getting this powerful solution into the hands of our customers…
We have TEMPORARILY slashed the price to only $47.95. This is only temporary, and will change without notice.
Go ahead and order now … you'll get everything listed above for this MINIMAL price, including the bonuses. Ready to get started? Just go for it!
Now here's a little more about me … just in case you are a bit curious!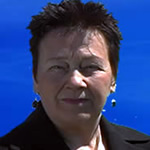 I've been part of the personal discovery and self-development world for over thirty years. I did my undergraduate work in psychology and Pre-Med, and my masters and doctoral work in psychology.
I am the author of over 20 books, including a transformation novel, and am also a pioneer brainwave trainer and mind/brain researcher. I was one of the first to introduce brainwave training to the corporate world.
I have always enjoyed using modern brain/mind technologies to help my clients with personal empowerment. My client list over the years has included GTE, IBM, Apple … and a long list of competitive athletes, performing artists, Hollywood personalities, and even some political figures. But I have also personally worked with a long list of "ordinary" people who have become extraordinary achievers.

Over the years I developed and refined a mental re-programming technique now known as S.N.A.P. (Substitute Neural Association programming). These proven-effective techniques now form the base of my Self-Mentoring programs for achievers – tools that will have a huge, powerful impact on your life … with absolutely minimal focused effort. Enjoy the end results!