"EXPERIENCE MORE HAPPINESS"
Use these proven-effective, practical methods
to increase 
happiness in your life.
Feeling positive and happy is absolutely ESSENTIAL to true success in any aspect of your life, including your most intimate relationships. 
But what IS being positive? Is it just positive thinking? Is it created by taking certain types of actions? Actually feeling positive goes far deeper than positive thinking or taking positive actions. It all starts in a certain part of your brain. And YES, there truly IS a way to turn this part ON!
Here's HOW to become a
brain-based, very happy person.
How do positive thinkers accept any negative reality...and then IMMEDIATELY shift to a more positive, solution-oriented viewpoint? Learn the secrets of EXACTLY what they do. Dr. Jill Ammon-Wexler here. As a neuro-psychologist, I have helped people expand their brain power over the past 37 years. The current 32-page course? Approach it with an open mind for an awesome, mind-expanding experience! It has been designed to help YOU greatly expand your potential for a happy, creative and satisfying life.
This course could amaze you!
Here's how YOU will benefit!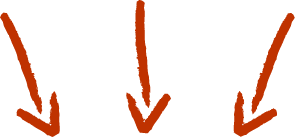 View challenges as opportunities. Use this proven-effective strategy for MORE happiness, improved personal relationships, and even a far longer life.

Erase worry while you create solutions. Use this approach to create a positive solution rather than losing yourself in worry.

3 ways to immediately create a positive, optimistic outlook. Thoughts and emotions are real energy passing through your brain. People who tell you to just "think positive" are missing a key point -- there's a brain-based difference between positive and negative thinkers. Knowing how this works can change your life.

Learn a proven way to make your affirmations work. EVERY thought you have is actually an affirmation. Here's how to immediately override negative thoughts and worries, both of which affirm something that you do NOT want.

Replace old habits with NEW neural pathways in your brain. Your brain WILL create new habits if you re-program it using this method.

Build a stress-free, calm mind. Learn to shift your brain's emotional set points to positive. Just ten minutes a day can help you create powerful new positive mental habits.

Adopt this amazing way to deal with problems. No one goes through life without problems, but think negative and you can be overwhelmed. Stress feeds negative thinking, and has been proven to actually KILL your brain cells. 

Learn to quickly eliminate negative moods. Moods are a brain-level accumulation of feelings stored on your brain's physical neural networks. Here's how to reach in and break them up.

Learn an easy way to deal with worry. Worry is actually emotion-packed negative goal setting. The more you worry, the more you TRAIN your brain to expect the negative things you're worried about!  

Scientific proof you should just ACT happy. Scientific research proves that acting AS IF you're happy lights up the same portion of your left cortex that's naturally turned on for happy people. So if you just ACT happy, you're NOT being fake. You're actually charging up that great part of your brain! You'll be amazed to learn why this work's so well
This is wonderful. It is so clearly written and presented and very useful!

Juliana Coronna
This course was like a glass of cold water in the desert. It cleared my mind and provided exactly what was promised. My hat is off to the author for providing such clear information in an easy to apply format.

Cudos!!!

Jerry Blackstone

I, Dr Jill Ammon-Wexler, personally extend this guarantee to you! I want you to get the benefits of this brain-smart approach to personal empowerment with minimal risk. You see, I know from over 35 years of experience that it WILL produce the results you desire … if you just commit to do the work!Go ahead and purchase my goal system. If you become dissatisfied at any time within 30 days of ordering, just contact us immediately and we will refund your entire purchase price.


Your copy of "Unleash Positive Energy" be delivered right to your e-mail address in Adobe Acrobat PDF (works on all computers). And you can use it on your screen … or print it on your printer. Enjoy! P.S. Investing in yourself is a direct investment in your business. As such, it is usually totally tax deductible! If in doubt, ask your accountant or financial adivisor.
Here's some info about the author… just in case you're curious!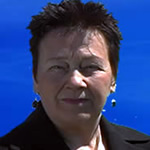 Dr Jill Ammon-Wexler has been part of the personal discovery and self-development world for over thirty-five years. She did herundergraduate work in psychology and Pre-Med, and both her masters and doctoral work in psychology.
She is the author of over 20 books, and also a pioneer brainwave trainer and mind/brain researcher. She was one of the first to introduce brainwave training to the corporate world
Dr. Jill's client list over the years has included, GTE, IBM, Apple … and a long list of competitive athletes, performing artists, Hollywood personalities, and even some political figures. But she has also personally worked with a long list of "ordinary" people who have become extraordinary achievers.
In more personal terms — she is a life adventurer with a passion for growth and change. She is also a cat lover who does not hate dogs, and an intense and totally dedicated lover of nature.